Cleanroom Medical Injection Moulding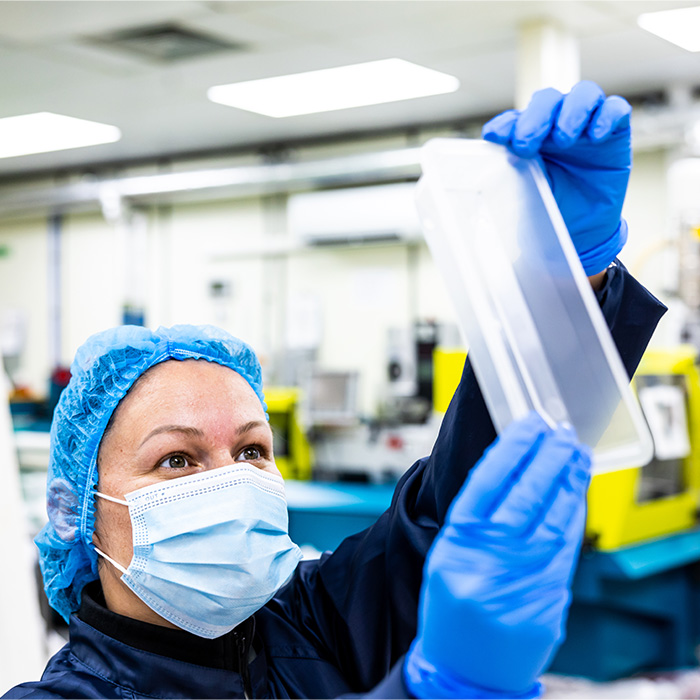 Injection moulding machinery to create a wide range of medical grade components.
State-of-the-art Injection Moulding
12 state-of-the-art injection moulding machines, ranging from 22 to 220 tonnes, are housed within a class 8 cleanroom and operate 24 hours a day.
In addition, our Fanuc 220ia is fitted with a six-axis Fanuc M10 robot, widely known to be the perfect solution for all small handling jobs, offers super-fast handling, pick, place and machine tending operations.
Using the very best, most up-to-date equipment enables operators to injection mould parts, which can then be thoroughly inspected and tested for dimensions using the latest digital measuring equipment.
Injection moulding plant list:
BOY 22A (22 Tonne)
BOY 22D (22 Tonne)
BOY 22E (22 Tonne)
BOY 35E (35 Tonne)
BOY 35E (35 Tonne)
Engel E-Motion 310/55 (55 Tonne)
Engel E-Max 310/100 (100 Tonne)
Engel E-Max 310/100 (100 Tonne)
Engel E-Max 200/50 (50 Tonne)
Fanuc Roboshot 130ia (130 Tonne)
Fanuc Roboshot 130ib (130 Tonne)
Fanuc Roboshot 220ia (220 Tonne)
Full device project management