Meridian Medical: a history of medical device manufacturing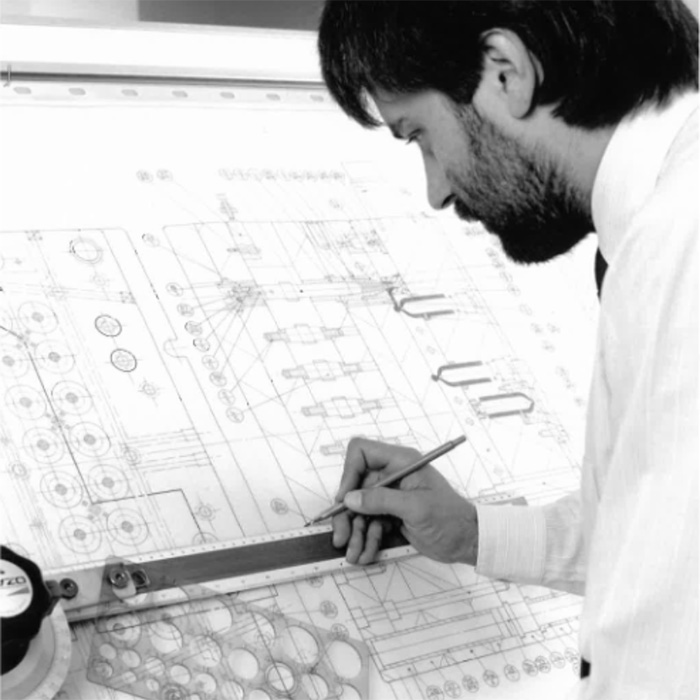 Meridian Medical was established as a family business in
1991
Initially starting out as an injection moulding company, we quickly developed to specialising in sterile and non-sterile medical product design, development and manufacture, producing a wide range of medical devices, assemblies, kits and components.
We take enormous pride in our many years of expertise in medical product manufacturing, which medical device companies find invaluable. We are often called up to consult on how to bring new products to market in the best, most cost effective way while maintaining the highest quality and compliance to industry standards.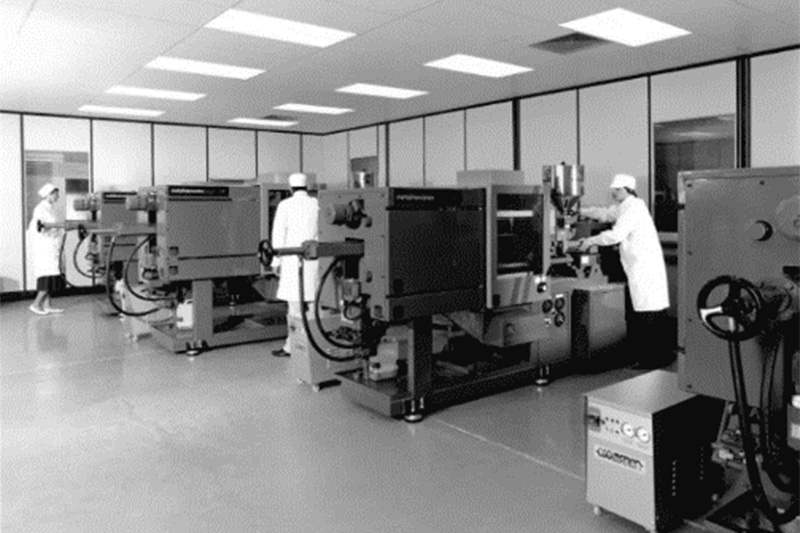 1991
Meridian Medical Limited is formed by Ian Fenton, Bob Parry, and Kevin Burton.
Company is set up in Unit 1, Thorgate Road, in a left-over building that was previously occupied by Medical Diagnostic Systems (MDS).
A cleanroom is built for the moulding area and its first customers were Sims Graseby, Armstrong Medical and KCI.
Meridian had four moulding machines that produced plastic components.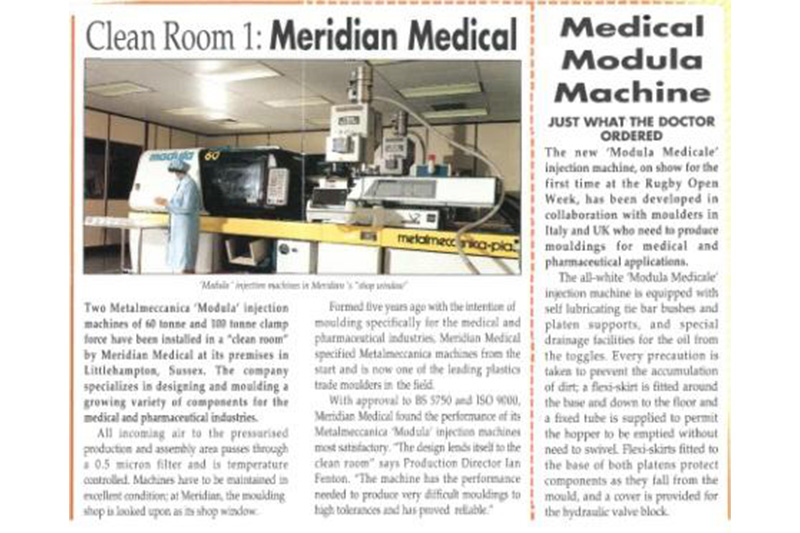 1993
The moulding cleanroom is expanded to allow for the assembly of moulded parts to be finished devices. These included line sets, infusion sets, and radiotherapy accessories. Older machinery is replaced by updated moulding machinery.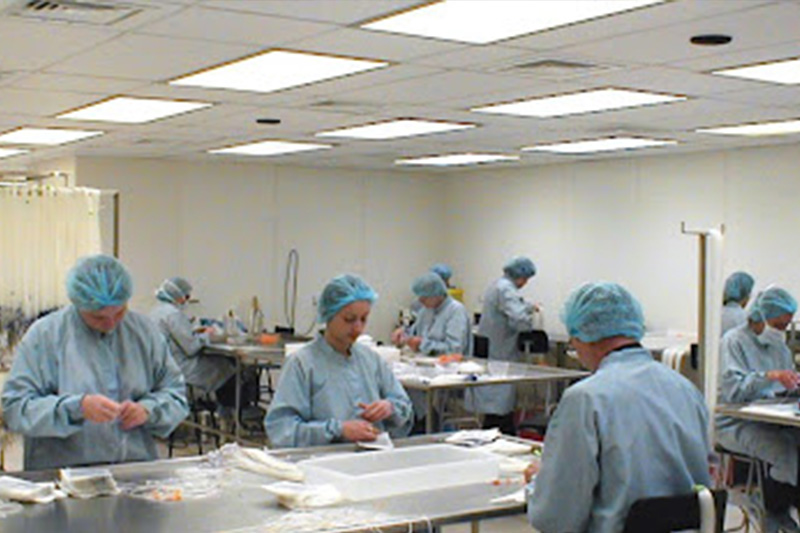 1995
Meridian expands by acquiring a second building locally in Ford (near Arundel). The building has a Class 8 assembly cleanroom constructed. The new building increases finished product capacity and supports the main site assembly operations.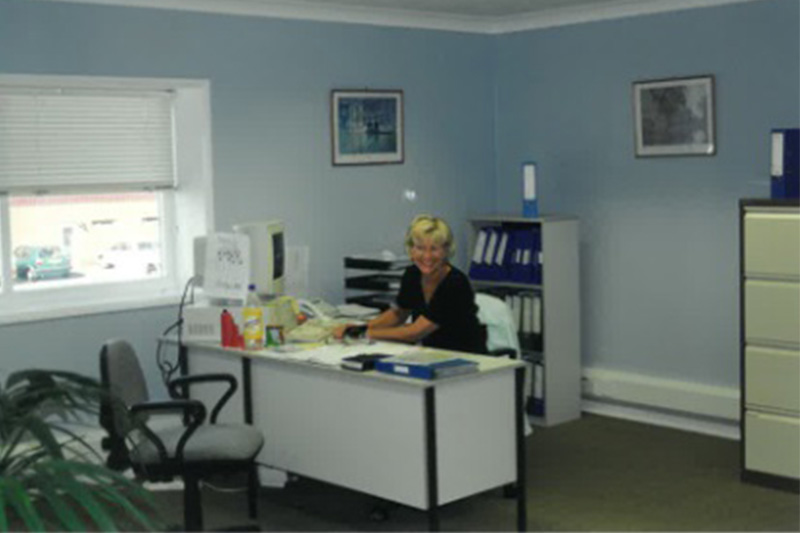 2000
Meridian acquires two units opposite the head office. Unit 14 has two Class 8 cleanrooms constructed, as well as offices and a larger packaging area. Unit 13 is fitted out as a stores and dispatch warehouse.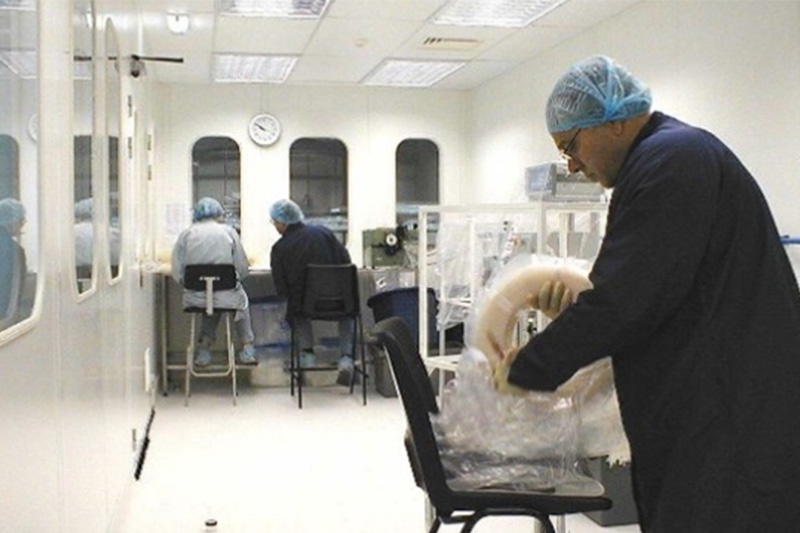 2003
Unit 1 cleanroom is mezzanined and a new Class 7 cleanroom created dedicated to tube cutting to meet demand of increased line set ordering.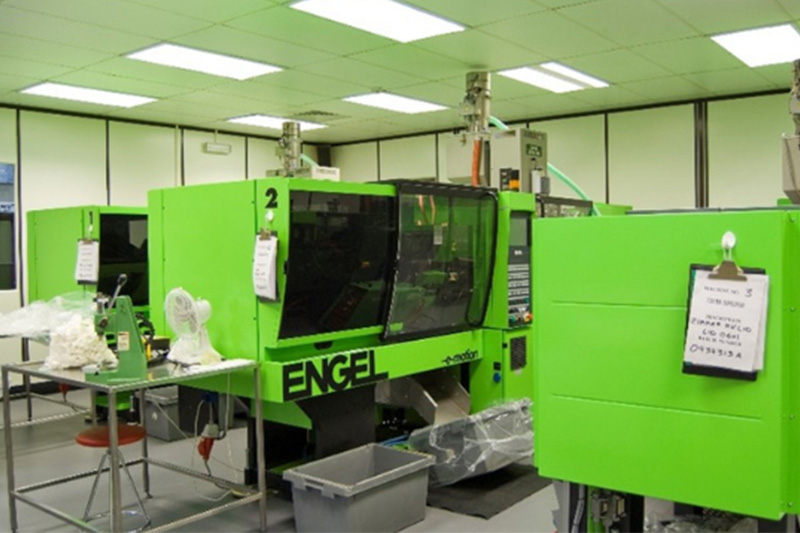 2005
Meridian updates all current moulding machines to state-of-the-art full electric moulding machinery. Machinery is faster, cleaner and smaller, allowing for more machines to be located within the cleanroom.
2005
Meridian take on an additional Unit 11 for finished product storage and dispatch.
2006
Kevin Burton resigns from Meridian and is bought out by Ian Fenton.
2012
Moulding cleanroom is expanded to allow for a new 130T machine, as well as 2 additional 35T machines.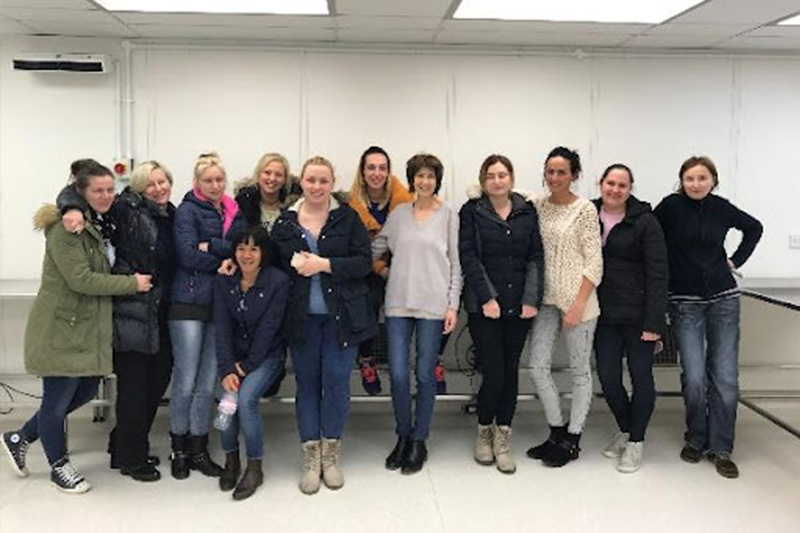 2016
Ford plant is closed, and production and staff are consolidated to the Littlehampton site.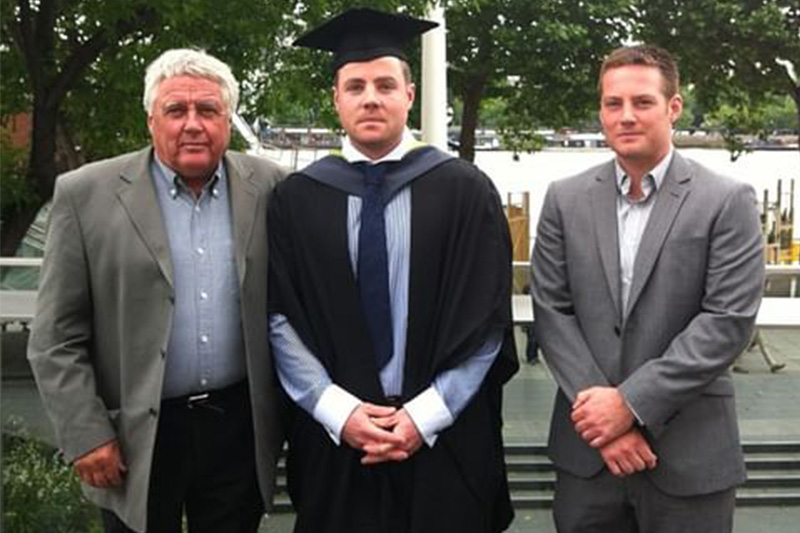 2017
Ian Fenton sadly passes away. Ownership and daily operation of the company is passed to his sons James and Marcus Fenton.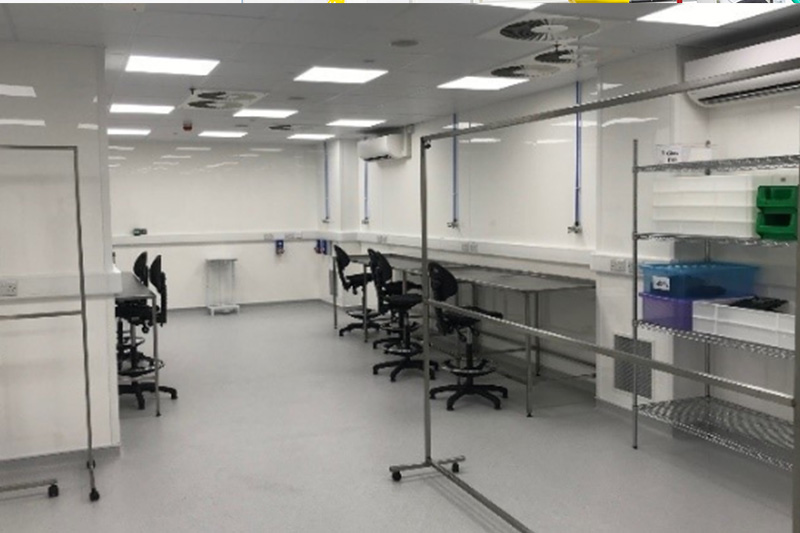 2017
A new Class 7 cleanroom is constructed in Unit 14, to aid with increased demand. Catheter production is moved from the Unit 1 mould shop cleanroom to this new area. Moulding area has a new QC area created to aid with more stringent device testing.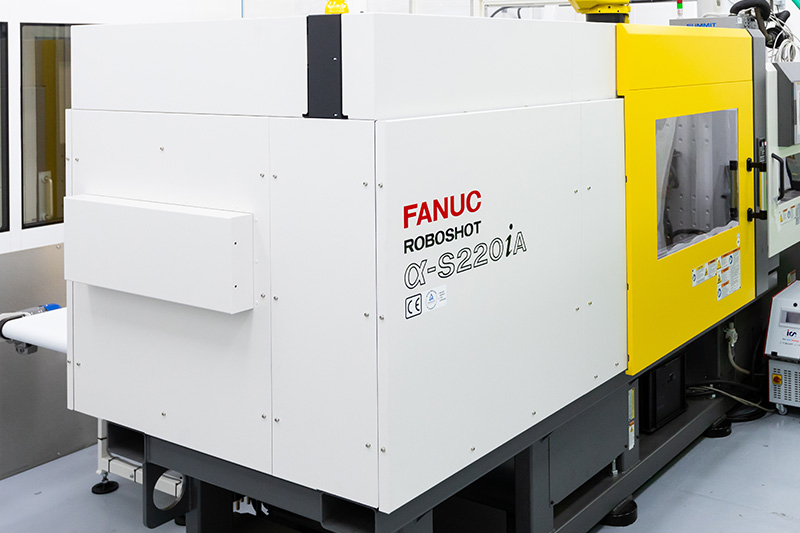 2018
To meet increased customer demand, 1/4 of the mould shop cleanroom is updated to allow for large machinery, robotics and new larger tooling.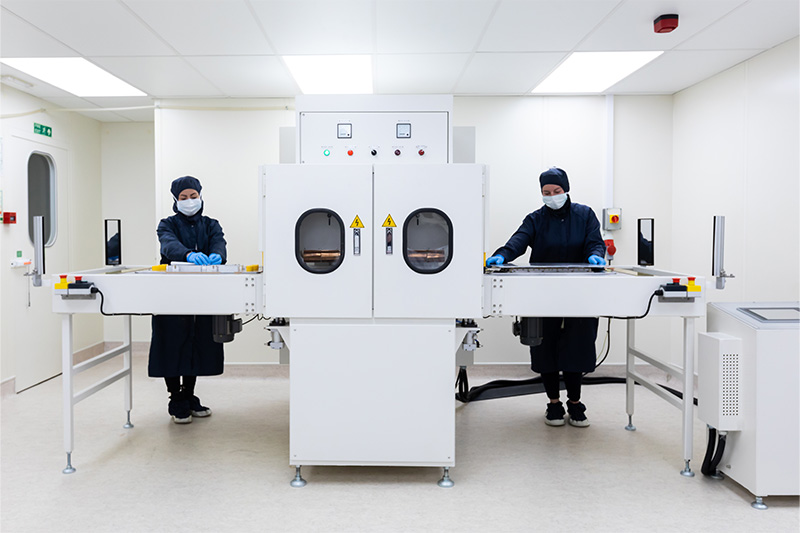 2019
State of the art Thor Digital 10kw double shuttle RF welding machine installed in the cleanroom to meet increased demand for welded products.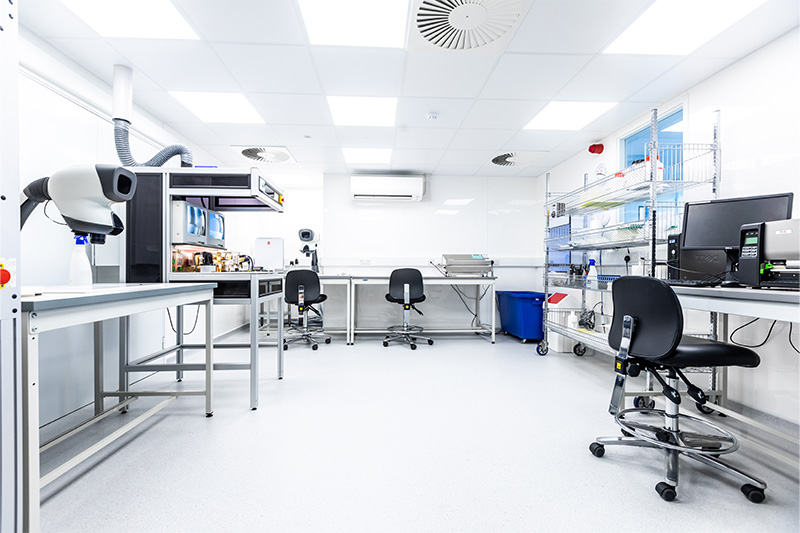 2019
A new Class 7 cleanroom is created, with dedicated lab equipment washing and storage area for a new customer project.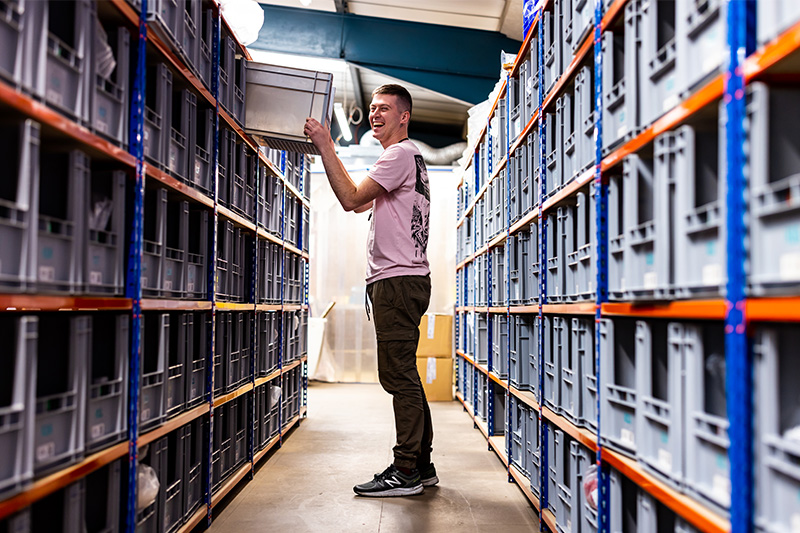 2021
Unit 13 warehouse has a new mezzanine constructed to create a dedicated goods inwards area, as well as new racking and storage systems to improve picking flow and the number of parts that can be stored.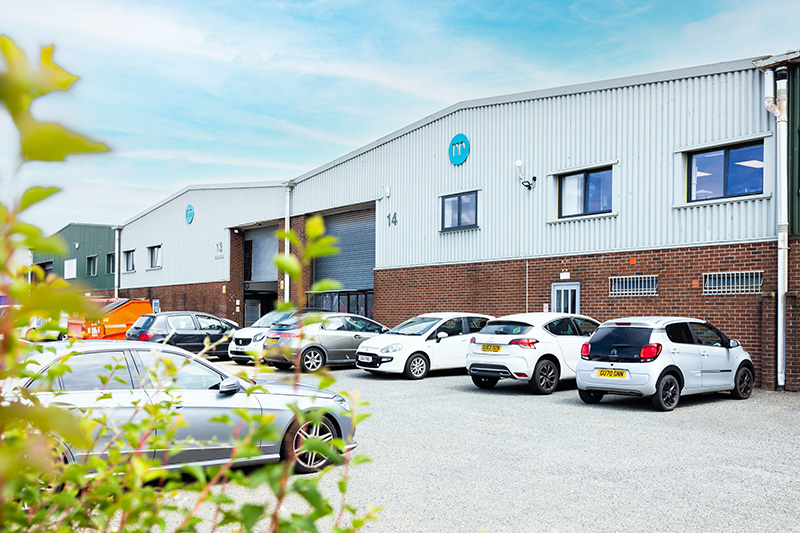 2022
Additional local unit acquired for holding of customer materials for safety stock, Covid-related delays and shortages.