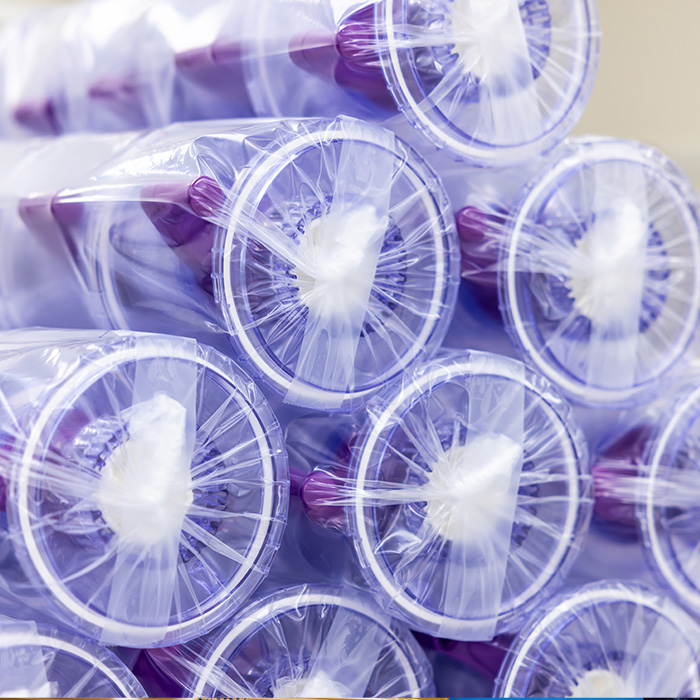 Meridian Medical specialises in the medical product packaging of a wide range of healthcare equipment
Experts in packaging for medical devices
Packaging your product correctly is vital for product safety and security, optimising the user experience and making sure that your manufacturing process is as cost-efficient as possible.
Meridian Medical offers a range of medical device packaging options to suit different healthcare equipment, all of which has been manufactured and assembled in an ISO Class 7 or 8 clean room.
Options for medical product packaging include:
Contract packaging (medical products sent to us for packaging in a clean room environment).
Single process packaging (in addition to medical product packaging as part of a major process).
Meridian Medical works closely with you to pack your medical products according to your individual and exact needs.
The range of packaging options can be suitable for Ethylene oxide (EtO), gamma, hydrogen peroxide and non-sterile medical devices.
These can also be packaged and packed into cartons or shippers, depending on your specific requirement.
If, on the rare occasion, we don't stock your exact requirements, we would be happy to have your medical product packaging designed by one of our approved packaging suppliers.
Full device project management