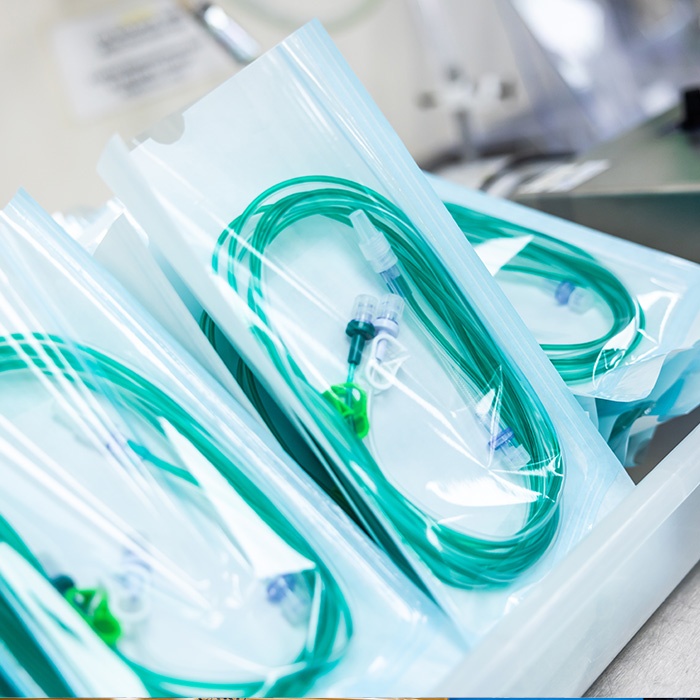 Meridian Medical specialises in the highest standards of medical pouch packaging, whether it's needed for a single process, or as part of a major process.
Pouch packaging for medical devices
Poor medical product packaging can turn even the most well designed medical device into one which is potentially very dangerous.
Germs and harmful bacteria can be life threatening to seriously ill patients when products specifically designed for the medical industry have been carelessly exposed to them.
When it comes to medical pouch packaging or any other kind of medical equipment packaging, it is therefore vital that the process is carried out in strict accordance with ISO guidelines.
Within our ISO Level 7 clean room, many different medical products are carefully transferred into peel pouches which are made from a range of materials, for example, Tyvek or paper/poly.
The range of printed and labelled pouches can then be used for medical supplies created onsite by the Meridian Medical team, or for medical devices which have been sent to us for packaging in a clean room environment.
You can rest assured that our team takes safety very seriously when it comes to the medical pouch packaging processes that we use.
Full device project management