A partnership approach to designing, developing and manufacturing an award-winning medical device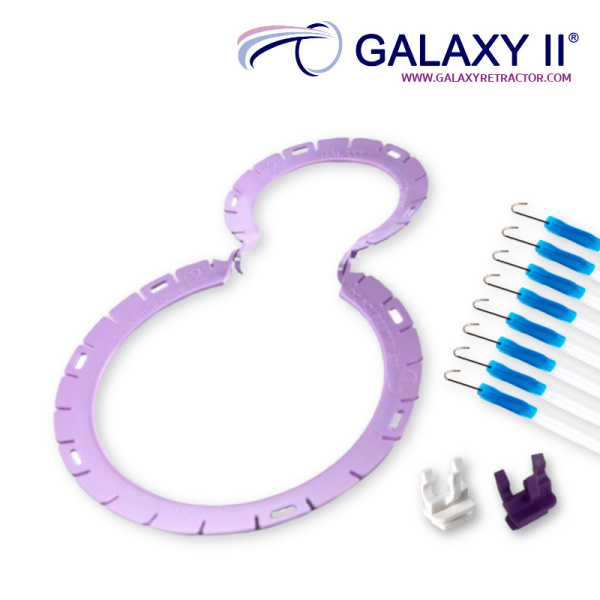 How Meridian Medical worked with a leading medical devices company to create an innovative retractor system that far exceeded expectations.
Mosaic Surgical, a proud member of the JUNE Medical Group, is a leading medical device manufacturing company dedicated to enhancing the safety and efficiency of surgical procedures. With a strong commitment to improving lives, Mosaic collaborates with inventors and innovators to bring cutting-edge medical devices to the market.
Among their remarkable innovations are the Galaxy II Self-Retraction System and the revolutionary eVeck. Mosaic Surgical works closely with its valued customers to refine and finalise the product's design, navigating through the complex landscape of regulatory, quality, and clinical requirements for various global markets, including the EU, US, Canada, Middle East, South Africa, Australia, New Zealand, and Asia.
Beyond the product launch, Mosaic provides comprehensive support to its clients, addressing any ongoing requirements such as post-market surveillance, quality system maintenance, updating clinical evaluation reports, conducting internal audits, and assisting with notified body reviews and FDA meetings. Through their unwavering dedication to excellence, Mosaic Surgical continues to play a pivotal role in making surgeries safer and more effective, leaving a positive impact on the healthcare industry.
The design brief
Meridian Medical Limited was approached by Mosaic Surgical with the ambitious goal of developing a retractor system surpassing all existing devices in the market. The primary objective was to redesign an existing product from the market into a lightweight and user-friendly retractor that could be easily adjusted according to the surgeon's requirements during surgery. Additionally, the team aimed to ensure utmost clarity in visualisation, optimal exposure, and seamless access to the operative area during surgical procedures.
To achieve these goals, Meridian Medical focused on creating a retractor system with two distinct shapes, allowing for its application across a broad spectrum of surgical procedures. The use of silicone in the retractor's construction ensured it was entirely latex-free, accommodating the needs of both patients and healthcare professionals with latex sensitivities.
The innovative retractor system not only facilitates clearer visualisation and better access to the surgical site but also effectively reduces instrument clutter in the operating area. As a result, the number of skilled assistants required to assist with retraction during surgeries is minimised, streamlining the surgical process and contributing to enhanced overall efficiency.
With this collaborative effort, Mosaic Surgical and Meridian Medical Limited successfully brought to market a state-of-the-art retractor system that has the potential to transform surgical procedures by providing unparalleled performance, ease of use, and improved patient outcomes.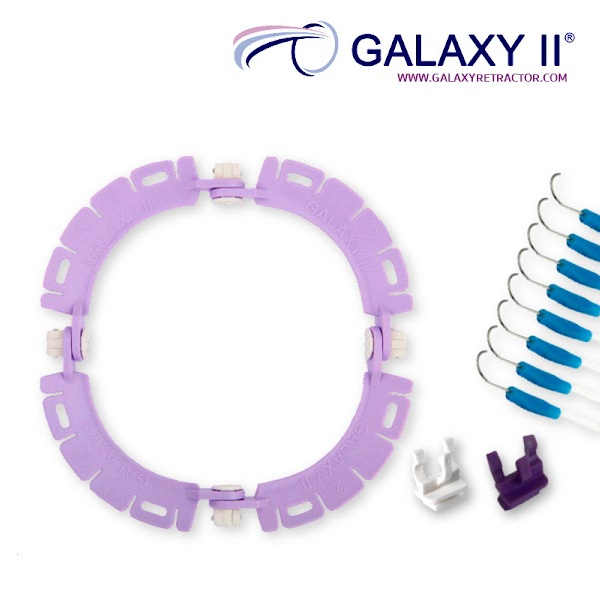 The medical device
As a result of the collaboration between Meridian and our partner prototype suppliers, a series of prototype devices was developed, allowing the customer to swiftly gather valuable consumer feedback and iteratively refine the designs. Through this iterative process, the team surpassed the initial design brief, creating a device that far exceeded expectations.
The new and improved device showcased several remarkable enhancements. It became lighter, yet stronger, while being more cost-effective. The inclusion of a diverse range of accessories ensured that the end users' complex needs were comprehensively met. Additionally, a comprehensive pack of biocompatibility information was provided, ensuring the device's safety and compliance.
One of the significant advancements was the incorporation of a user-friendly cam lock system, enabling the device to be operated with just one hand. Moreover, by streamlining the types of stays, the inventory management for end-users was greatly improved, adding to the device's appeal and convenience.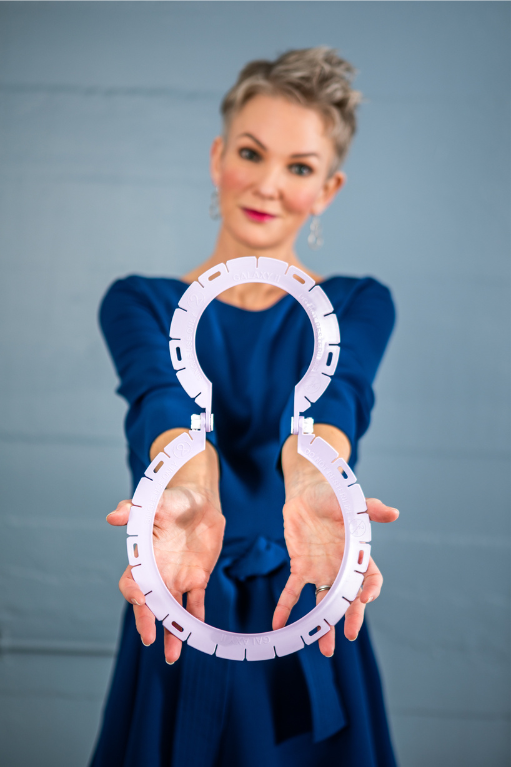 The remarkable success of the final device did not go unnoticed. In recognition of its exceptional innovation, JUNE Medical was honoured with the prestigious Queen's Award for Enterprise in 2021. Established in 1965, this prestigious UK award is a symbol of extraordinary achievement and serves as a hallmark of excellence for British businesses.
Through the synergy between Mosaic Surgical, JUNE Medical and Meridian with its partner suppliers, the journey from initial concept to a groundbreaking device was a testament to the power of collaboration, ingenuity, and dedication to improving the lives of end users.
Angela Spang, Founder and Owner of June Medical, said: "Working with a partner that truly listens to what is important to you is fantastic. When that partner can also add their knowledge and experience to further improve on your design, magic happens. As the inventor, I was very clear on what I was wanting in terms of design and performance, and the team at Meridien have been very attentive to my quality demands for the device. The consistently outstanding feedback from surgeons across the world is the best confirmation of that top quality we could ever wish for."
For further details of the device please visit JUNE Medical's device distributor page.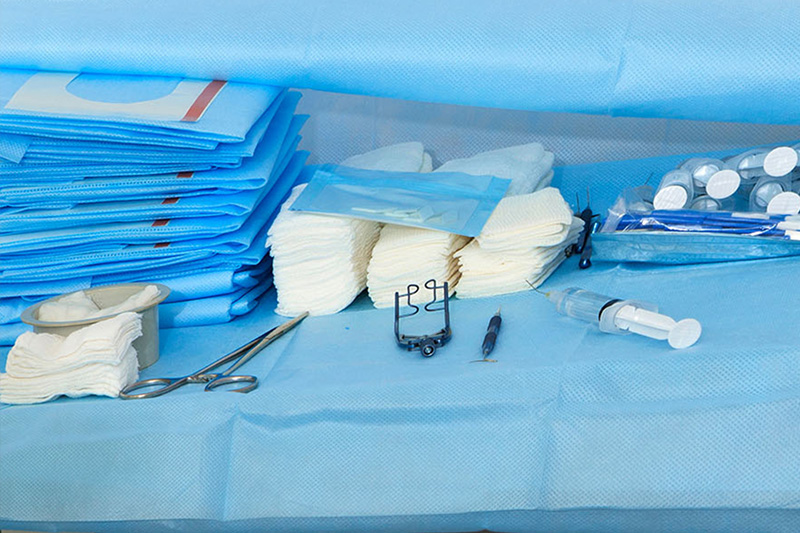 Case study: Supporting in-house production
How Meridian Medical works as an extension of in-house manufacturing operations to extend a customer's production capacity.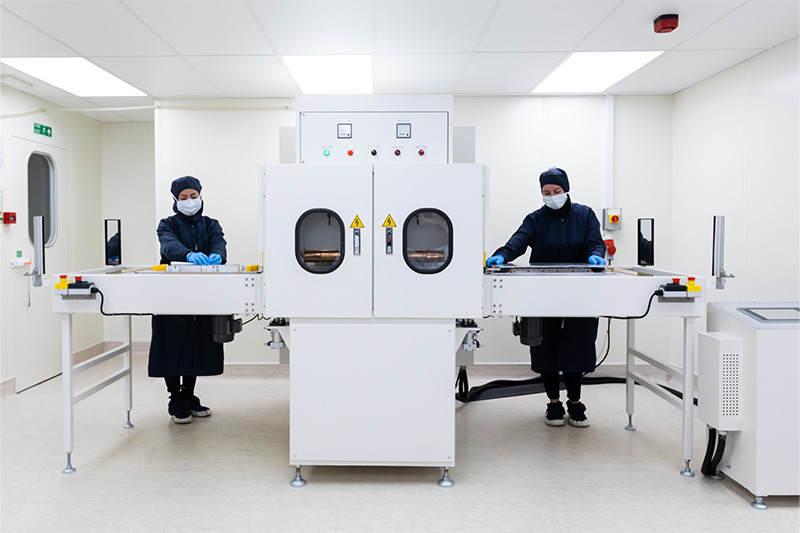 News: Medical device manufacturing and business news
Read insights and articles on issues affecting the manufacture of medical devices, covering an array of topics.