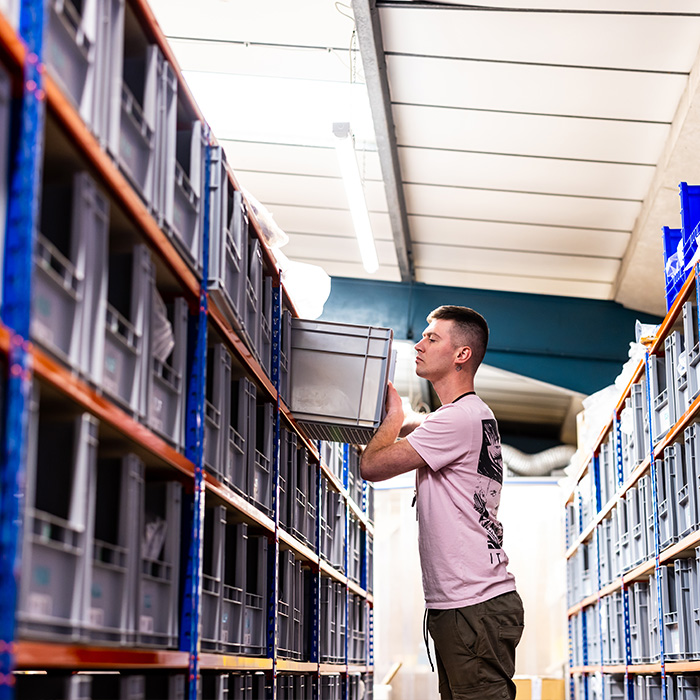 Meridian Medical's warehouse facilities provide the capacity to hold huge amounts of medical manufacturing parts and store clients' finished goods ready for dispatch.
Parts and finished medical device storage
Meridian Medical has two 5000ft² warehouses for medical device storage.
The first enables the storage of equipment, components and raw materials. Having the ability to stock raw materials and components means a greater ability to meet your delivery deadlines.
These large storage areas also provide the capacity to hold huge amounts of medical device manufacturing parts in stock ready for the production of all kinds of medical devices.
The first warehouse holds over 3,000 unique parts, which gives the Meridian Medical team the ability to create sample devices for you in the shortest timescales possible.
The second warehouse is dedicated to the storage of finished goods ready for client dispatch. These are time-critical products where you may need a continuity of medical supplies, for example.
Our dispatch warehouse enables us to hold finished goods for our smaller customers, or we can hold buffer stocks of high volume medical parts available for instant dispatch or timed call off orders.
Full device project management