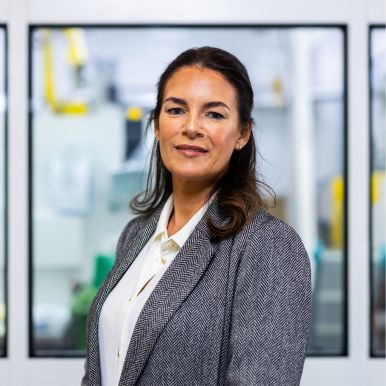 Zoe Rampton
Quality Assurance Engineer
I provide methodical support to the Quality Assurance Manager. Supporting the Manufacturing team to ensure products and processes comply with the relevant requirements of product specification and quality system. I work alongside our quality team investigating any customer complaints. Maintaining documentation, final product release, calibration, and environmental monitoring of the cleanrooms.
I have over 20 years of experience working at Meridian and many years working within the cleanrooms as a Supervisor which has led me to have excellent product knowledge and a real understanding of clean room operations and their standards. More recently I became part of the Quality team.
It's great to work in a friendly team, where we are all focused on continuous improvement. The variety of work makes everyday interesting.
Meridian Medical are a family run company and over the years have always supported me. I always enjoy coming into Meridian, knowing that we all committed to providing a high standard of service. Seeing the business keep growing and improving is very satisfying.