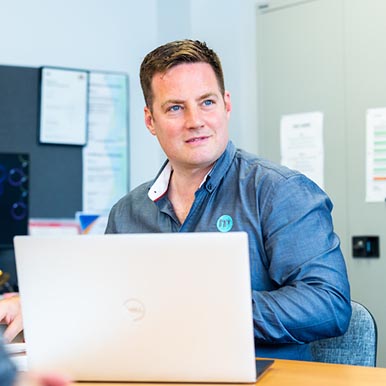 James Fenton
Managing Director
I have been Managing Director since 2017, but have had various roles within Meridian Medical since 2002.
My day to day work as the MD focuses on business strategy and project management, as well as customer project support.
As owners of the company, my brother Marcus and I can make decisions quickly about machinery, equipment and expansion projects, which means we can get new projects started as soon as possible.
It's great to see all the new cutting-edge products our customers are launching and to have the opportunity to help bring them to market quickly and cost effectively.
Meridian is such an agile company which means that, as a business, we are able to make changes to our processes and production as fast as is required.
We have an amazing team, which is growing year on year, and everyone is very proud to be involved in a company that produces medical devices which regularly make a difference to people's lives all over the world.