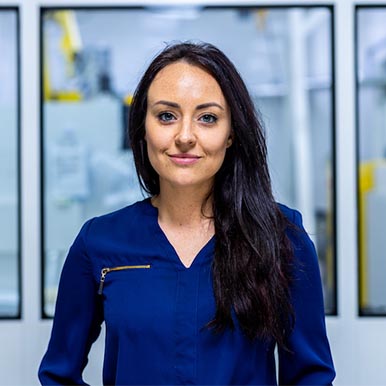 Fiona Chitty
Quality and Process Engineer
Every department, process and product at Meridian Medical is subject to the Quality Management System in order to produce high quality medical devices for our customers and their end users. My work ranges from maintaining the classification of our cleanroom environment to investigating customer complaints regarding products and internal manufacturing issues.
I enjoy looking into problems, collecting information, assisting in finding a solution and preventing recurrence. My knowledge of medical device manufacture has grown as I work alongside my expert colleagues, assist customers with their requests, carry out internal audits and help prepare for external auditors.
I enjoy seeing all the different manufacturing processes involved in taking a customer's order from the design to the finished item and how everyone contributes to making high quality medical devices.